Party Entertainment New Orleans
New Orleans, LA is known as the birthplace of jazz. It has developed into a diverse music scene with live music galore. There are many venues for every type of genre, ranging from blues to rock and more. There are many clubs and restaurants that feature live acts for entertainment. Frenchmen Street is one of the best places to see live music. And of course, there is the classic Bourbon Street filled with music and excitement.
Book Any Entertainer
Anywhere In The World
Booking a celebrity requires the experience and expertise necessary to ensure a flawless performance. Attention to detail and customer service are the differentiating factors between Headline Booking Group and other provided of party entertainment New Orleans. We listen to what your wants, needs and objectives are. We work with you to book an entertainer within your budget, ensuring that we are consistently managing and maintaining expectations.
Services
Every event is different and our full service approach delivers a customized individuality for each of our clients. Utilizing our in depth network of production vendors, Headline Booking Group can assist in the coordination of all logistics pertaining to the performance, liaising between our clients and management of the various celebrity entertainers. Our professional, knowledgeable, and courteous staff ensures everything runs smoothly leading up to and on the day of your event.
---
Virtual Events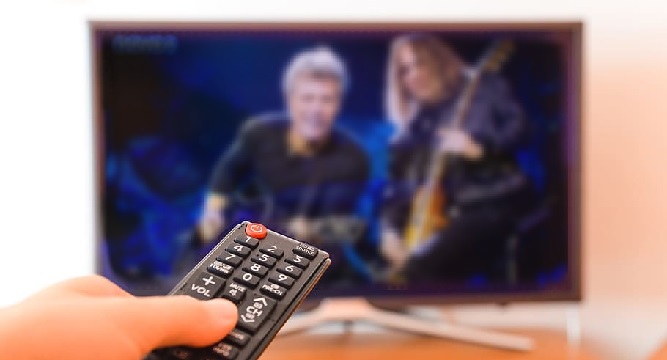 Headline Booking Group offers celebrity booking and event production services in the New Orleans area to create unique virtual events. While restrictions are still in place over group gatherings, virtual events are a great way to connect with family, friends, and colleagues to celebrate special occasions and gather together. Our team offers celebrity booking and event production services in New Orleans to help you create unique and enjoyable virtual events using the best technology and virtual entertainment in the industry. With Headline Booking Group, planning a virtual event is easy. Our team takes control of the event production and event entertainment so that all you need to do is sit back and enjoy the event with the people you love! Contact us today to begin planning your virtual event.
---
Corporate Events

New Orleans is steeped in history and culture. It is also a large hub for business. New Orleans is also the perfect place for a business to hold an event such as meeting or gala. Headline Booking Group specializes in securing celebrity talent for corporate events. We handle all the details of booking your talent based upon the size and energy of your event as well as your budget.
---
Private Parties
New Orleans is a known spot that people choose to throw parties. From bachelor/bachelorette parties to private parties, celebrity entertainment adds a new level of excitement. Headline Booking Group books celebrity talent based upon the size and purpose of your event. We guarantee fun for your guests and a stress-free process for you.
---
Fundraisers
New Orleans is the perfect spot to hold your next fundraising event. At Headline Booking Group we know people respond best to fundraising events that capture their imagination and encourage their participation. By understanding your objectives and working within your budget, we are here to coordinate all the elements necessary for a dynamic performance that will maximize the return on your investment.
---
Fair Festivals

New Orleans hosts several fairs and festivals throughout the year destined to bring people together around music and food. Some of the larger festivals include the Jazz and Heritage Festival and the French Quarter Festival. Securing the right talent is the key to success for these events. Headline Booking Group assists the organizers of fair and festivals with booking celebrity talent to perform at these events.
---
College Events
New Orleans is home to several options for higher education. From the University of New Orleans to Tulane University, college students abound in New Orleans. Planning an amazing college concert can intimidating, especially in a town with such a rich nightlife. Headline Booking Group can help manage all aspects of your college concert. We have experience planning college concerts all around the world, and we can help you plan the perfect one.
---
Trade Shows
New Orleans features the Ernest N. Morial Convention Center, which holds trade shows and conferences throughout the year. With an abundance of industries and trade shows taking place, an organizer needs to have a special tool to make their trade show stand out. At Headline Booking Group, we know how important a celebrity booking  can be in taking your trade show to the next level. We can take care of all of the details of your booking to ensure a successful trade show.
---
FAQ
Contact Us
After more than a decade of booking the biggest names in entertainment, our clients rely on us as a trusted resource in the world of celebrity talent procurement. The relationships we have built with artists and their representation allow us to serve as a conduit to any band, comedian, speaker, athlete or celebrity our clientele are interested in.
Headline Booking Group, your New Orleans booking agency, looks forward to the opportunity to be your booking agency for your next event.