Party Entertainment San Diego
San Diego, CA boasts a diverse music scene, with many venues to choose from. From reggae to blues, San Diego has live music in a wide array of venues every night of the week. It is home to impressive local artists and it is a major tour stop for large scale bands. There is also a thriving independent music scene that fosters creativity and community throughout the city.
Book Any Entertainer
Anywhere In The World
Booking a celebrity requires the experience and expertise necessary to ensure a flawless performance. Attention to detail and customer service are the differentiating factors between Headline Booking Group and other providers of party entertainment San Diego. We listen to what your wants, needs and objectives are. We work with you to book an entertainer within your budget, ensuring that we are consistently managing and maintaining expectations.
Services
Every event is different and our full service approach delivers a customized individuality for each of our clients. Utilizing our in depth network of production vendors, Headline Booking Group can assist in the coordination of all logistics pertaining to the performance, liaising between our clients and management of the various celebrity entertainers. Our professional, knowledgeable, and courteous staff ensures everything runs smoothly leading up to and on the day of your event.
---
Virtual Events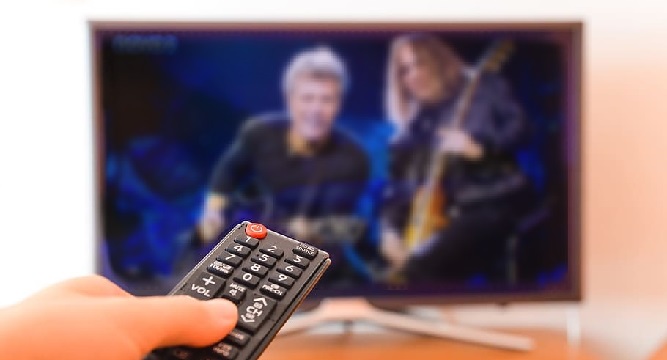 For virtual event production services in San Diego, contact the event production experts at Headline Booking Group. Headline Booking Group provides celebrity booking and event production services for online events to create a memorable and high-quality experience for your guests. Our team has access to the best talent across the world and can help you to find the perfect entertainment for your virtual event. We also use the best technology available to stream your event across different platforms and ensure that the event runs seamlessly with high-quality sound and production. Contact the experts in celebrity booking and event production for virtual events to begin planning your next event!
Corporate Events

San Diego is home to its fair share of industry and corporations. Many organizations are based here, such as PETCO and Jack in the Box. For corporations looking to hold an event in San Diego, a celebrity booking is sure to take your corporate event to the next level. Headline Booking Group specializes in securing celebrity talent for corporate events. From meetings to galas, Headline Booking Group works with corporations to find talent to meet their interests and budgets.
---
Private Parties
Located in sunny California, San Diego makes a great spot for a private party, celebration or even a wedding. If you are considering booking talent to entertain at your event, Headline Booking Group can handle all the details. We work to ensure a successful booking and an event that will leave all of your guests raving.
---
Fundraisers
Fundraisers rely on participation and audience engagement. If you choose to have your fundraiser in San Diego, a choice of celebrity entertainment will elevate your event. At Headline Booking Group, we want to ensure both the success of your booking and the success of your event. We handle all the details, taking pressure off of the fundraiser organizer.
---
Fair Festivals

San Diego offers its fair share of fairs and festivals for its residents and visitors to enjoy throughout the year. One of the most exciting festivals is the KAABOO, which was designed specifically for music lovers. Finding the perfect talent can be a challenge. Headline Booking Group's experience allows festival organizers to book endless types of talent. Working with event planners and festival programmers, we manage the important details necessary in creating superior memories for your audience.
---
College Events
San Diego offers many options for higher education. From a campus of the University of California to San Diego State University, many college students call San Diego their home. This means planning an amazing college concert can be a daunting task. Headline Booking Group can help manage all aspects of your event. We have booked, planned and managed memorable college events with universities worldwide. Headline Booking Group organizes concerts that leave college audiences electrified and event planners satisfied.
---
Trade Shows

San Diego hosts trade shows from local and worldwide industries. Headline Booking Group knows how much goes into planning a blockbuster trade show. We understand your desire to impresws your attendees and rise above the competition. By clarifying your objective and maintaining a budget, we coordinate all elements of a dynamic celebrity performance ensuring you maximize the return on your investment.
---
FAQ
Contact Us
After more than a decade of booking the biggest names in entertainment, our clients rely on us as a trusted resource in the world of celebrity talent procurement. The relationships we have built with artists and their representation allow us to serve as a conduit to any band, comedian, speaker, athlete or celebrity our clientele are interested in.
Headline Booking Group, your San Diego booking agency, looks forward to the opportunity to be your booking agency for your next event.