Booking Agency Atlanta
Atlanta, GA is the cultural capital of the South. It is home to music legends and infamous music festivals and concert spots. It is brimming with talent just waiting to be explored. It has a huge influence and reputation in the hip-hop world in particular. Not only is Atlanta known for its performances, it produces a great deal of music as well. As the capital of Georgia and home to the busiest airport in the world, Atlanta should be your next destination for music and adventure.
Book Any Entertainer
Anywhere In The World
Booking a celebrity requires the experience and expertise necessary to ensure a flawless performance. Attention to detail and customer service are the differentiating factors between Headline Booking Group and other booking agency Atlanta. We listen to what your wants, needs and objectives are. We work with you to book an entertainer within your budget, ensuring that we are consistently managing and maintaining expectations.
Services
Every event is different and our full service approach delivers a customized individuality for each of our clients. Utilizing our in depth network of production vendors, Headline Booking Group can assist in the coordination of all logistics pertaining to the performance, liaising between our clients and management of the various celebrity entertainers. Our professional, knowledgeable, and courteous staff ensures everything runs smoothly leading up to and on the day of your event.
---
Virtual Events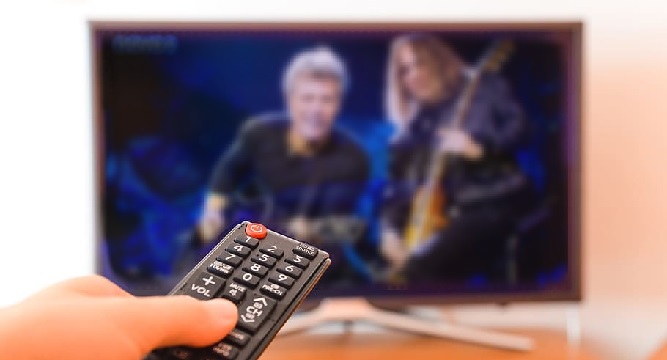 Looking to plan a virtual event with the industries' best entertainment talent? Headline Booking Group offers celebrity booking and event production services in the Atlanta, GA area to create unique virtual events. While restrictions are still in place over group gatherings, virtual events are a great way to connect with family, friends and colleagues to celebrate special occasions and gather together. Virtual entertainment requires a professional team of technology experts to provide entertainment talent that is transmitted with quality and clarity so that it feels as if you're actually together. That's why Headline Booking Group not only provides entertainment talent but also technical services to host a great virtual event in Atlanta that everyone can enjoy no matter where they are. For virtual party entertainment, contact the experts in celebrity booking and event production services at Headline Booking Group today.
---
Corporate Events
Atlanta is home to big names in the corporate world including, Coca-Cola and Delta. As you enter the bustling city, you can find a corporation on nearly every corner. At Headline Booking Group, we specialize in securing celebrity talent that is appropriate for your event and meets your budget. Whether you are interested in entertainment for your gala celebration, a keynote speaker for a meeting or conference or simply looking for a "big name" artist to motivate and reward your staff, we have experience with corporations from the global to the local level delivering talent best suited for your event.
---
Private Parties
Atlanta is home to impressive hotels and amazing venues. It is the perfect place to throw a party or hold your wedding.  If you want to add a special touch to your big event, Headline Booking Group can book entertainment that will be sure to be talked about for years to come. The staff of Headline Booking Group will handle all of the details of the celebrity booking, ensuring a stress-free environment and fun for all.
---
Fundraisers
At Headline Booking Group we know people respond best to fundraising events that capture their imagination and encourage their participation. If you are holding a fundraiser in Atlanta, we can book a celebrity while understanding your objectives and working within your budget. We are here to coordinate all the elements necessary for a dynamic performance that will maximize the return on your investment.
---
Fair Festivals

Atlanta is known for its impressive festivals. Some of Atlanta's biggest music festivals include Shaky Beats, Sweetwater 420 Fest and Music Midtown. We can assist in booking the celebrity talent for these events. Headline Booking Group's experience allows festival organizers to source talent from around the globe. Working with event planners and festival programmers, we manage the important details necessary in creating superior memories for your audience.
---
College Events
Atlanta is home to many colleges. These include Georgia State University, Emory University and Georgia Institute of Technology, just to name a few. Headline Booking Group can help manage all aspects of your event. We have booked, planned and managed memorable college events with universities worldwide. Headline Booking Group organizes concerts that leave college audiences electrified and event planners satisfied.
---
Trade Shows
The Georgia World Congress Center of Atlanta holds many trade shows throughout the year. These trade shows span industries and interests. Having a celebrity play at your trade show adds a new dynamic of interest to your trade show. We understand your need to provide value for your attendees and differentiate yourself from the competition. By clarifying your objective and maintaining a budget, we coordinate all elements of a dynamic celebrity performance ensuring you maximize the return on your investment.
---
FAQ
Contact Us
After more than a decade of booking the biggest names in entertainment, our clients rely on us as a trusted resource in the world of celebrity talent procurement. The relationships we have built with artists and their representation allow us to serve as a conduit to any band, comedian, speaker, athlete or celebrity our clientele are interested in.
Headline Booking Group, your booking agency Atlanta, looks forward to the opportunity to be your booking agency for your next event.