Booking Agency Chicago
Chicago, IL offers a wide range of music, from local artists to mainstream acts from every genre. With tons of venues and live music, every night of the week there is something new to hear. Chicago serves as a main spot of most large scale musical tours by popular artists. It is also a spot for budding artists to show off their talent. The music scene in Chicago is extremely diverse and has music that will appeal to everyone.
Book Any Entertainer
Anywhere In The World
Booking a celebrity requires the experience and expertise necessary to ensure a flawless performance. Attention to detail and customer service are the differentiating factors between Headline Booking Group and other Chicago booking agencies. We listen to what your wants, needs and objectives are. We work with you to book an entertainer within your budget, ensuring that we are consistently managing and maintaining expectations.
Services
Every event is different and our full service approach delivers a customized individuality for each of our clients. Utilizing our in depth network of production vendors, Headline Booking Group can assist in the coordination of all logistics pertaining to the performance, liaising between our clients and management of the various celebrity entertainers. Our professional, knowledgeable, and courteous staff ensures everything runs smoothly leading up to and on the day of your event.
---
Virtual Events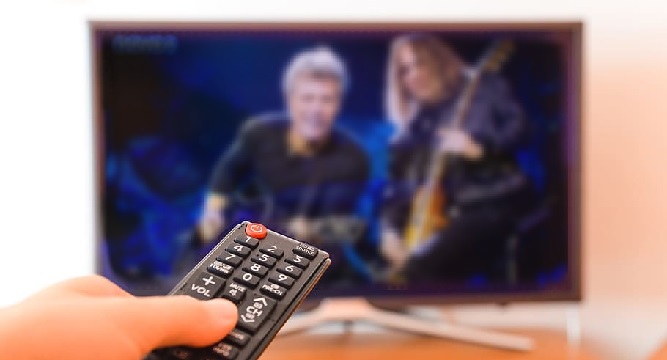 Virtual events are the new way of connecting people together with great entertainment while staying safe and following new health restrictions. Headline Booking Group provides celebrity booking and event production services for virtual events so we can all continue to enjoy live events from the comfort of our homes. Virtual events require advanced technology to ensure that the event is streamed seamlessly to a large group of people online. The virtual entertainment also needs to be experienced performing online, to interact and create a memorable event via an online platform. Headline Booking Group has connections to entertainers all over the world that are perfect for creating a virtual event your guests will love. Our team of professionals uses the most current technology to create a virtual event that is seamless and enjoyable for everyone. Contact us today to plan your virtual event in the Chicago area.
---
Corporate Events

Many large businesses have their headquarters in Chicago. These include Walgreens, Boeing Company and State Farm Insurance. For organizations looking to spice up their event with celebrity entertainment, Headline Booking Group specializes in securing celebrity talent for corporate events. We can match your entertainment based upon the size and atmosphere of your event, meeting or gala, while keeping your budget in mind.
---
Private Parties

The exciting town of Chicago is a beautiful place for a wedding or celebration.With the skyline and Lake Michigan in the background, your event is sure to be a hit. Celebrity entertainment will take your party to the next level. At Headline Booking Group, we are equipped to ensure all logistics are attended to, providing a stress free environment for you and your guests to enjoy. Throw a party that will be talked about for years to come.
---
Fundraisers
If you want to host a fundraiser in Chicago, celebrity entertainment will only draw additional interest and hopefully additional donations. At Headline Booking Group we know people respond best to fundraising events that capture their imagination and encourage their participation. By understanding your objectives and working within your budget, we are here to coordinate all the elements necessary for a dynamic performance that will maximize the return on your investment.
---
Fair Festivals

From Lollapalooza to the Chicago Blues Festival, music festivals are a sight to see and attend in Chicago. Music festival in Chicago encompass fun and extreme talent for all involved. For those that are planning the fair or festival, booking talent can be a hard task to manage. At Headline Booking Group, we work with organizers to book celebrity talent and plan every detail of the festival down to the minute.
---
College Events

Chicago is a hub for learning and college culture. Some major colleges include the University of Chicago and Northwestern. Surrounded by a rich music scene, college students have high expectations for the talent at their college concert. For those planning the college concert in Chicago, this can create a lot of pressure. At Headline Booking Group, we want to alleviate that pressure and help you to put on a show. We have years of experience handling every detail of college concerts and will help you to book the best talent available. Students will be sure to rave about their next college concert.
---
Trade Shows

Chicago is home to several convention centers. These centers hold trade shows year round and include shows from every industry around the world. Headline Booking Group knows how much goes into planning a standout trade show. We understand your need to provide value for your attendees and rise above the competition. By clarifying your objective and maintaining a budget, we coordinate all elements of a celebrity entertainment booking ensuring your trade show is a hit.
---
FAQ
Contact Us
After more than a decade of booking the biggest names in entertainment, our clients rely on us as a trusted resource in the world of celebrity talent procurement. The relationships we have built with artists and their representation allow us to serve as a conduit to any band, comedian, speaker, athlete or celebrity our clientele are interested in.
Headline Booking Group, your booking agency Chicago, looks forward to the opportunity to be your booking agency for your next event.